Lement a díjátadó, ami hatalmas presztízzsel bír, és olyan kategóriákban hirdettek nyertest, mint az év játéka, vagy éppen a legjobb mobil játék.
A The Game Awards összesen 28 kategóriában értékelte az idei évet, és a játékok mellett játékosokat, és esport csapatokat is díjaztak. A Nintendo hatalmas sikert aratott, mivel a legfőbb kategória győztese a Zelda: Breath of the Wild lett, míg a legjobb mobilos játék díját a Monument Valley 2 zsebelte be,.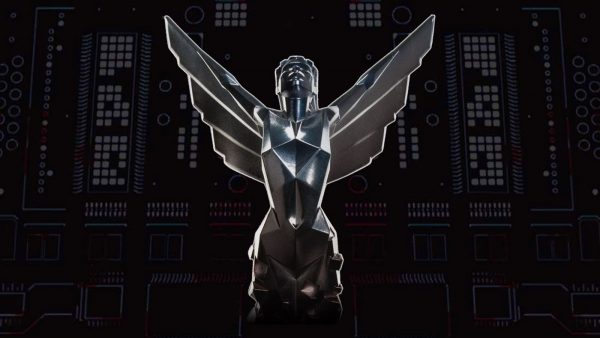 Most megmutatjuk nektek az érdekesebb kategóriákat, azok jelöltjeit, illetve a győzteseket is.
Az év játéka
Horizon Zero Dawn (Guerrilla Games / Sony Interactive Entertainment)
Persona 5 (Atlus)
PlayerUnknown's Battlegrounds (PUBG Corp.)
Super Mario Odyssey (Nintendo EPD / Nintendo)
Győztes:
The Legend of Zelda: Breath of the Wild (Nintendo EPD / Nintendo)
Legjobb rendezés
Horizon Zero Dawn (Guerrilla Games)
Resident Evil 7: Biohazard (Capcom)
Super Mario Odyssey (Nintendo EPD)
Wolfenstein II: The New Colossus (MachineGames / Bethesda)
Győztes:
The Legend of Zelda: Breath of the Wild (Nintendo EPD)
Legjobb dizájn
Destiny 2 (Bungie / Activision)
Horizon Zero Dawn (Guerrilla Games / Sony Interactive Entertainment)
Persona 5 (Atlus)
The Legend of Zelda: Breath of the Wild (Nintendo EPD / Nintendo)
Győztes:
Cuphead (Studio MDHR Entertainment)
Legjobb zene
Cuphead (Kristofer Maddigan)
Destiny 2 (Mike Salvatori, Skye Lewin, C Paul Johnson)
Persona 5 (Shoji Meguro)
Super Mario Odyssey (Naoto Kubo, Shiho Fujii, Koji Kondo)
The Legend of Zelda: Breath of the Wild (Manaka Kataoka, Yasuaki Iwata)
Győztes:
NieR: Automata (Keiichi Okabe, Keigo Hoashi)
 Legjobb független játék
Hellblade: Senua's Sacrifice (Ninja Theory)
Night in the Woods (Infinite Fall)
Pyre (Supergiant Games)
What Remains of Edith Finch (Giant Sparrow / Annapurna Interactive)
Győztes:
Cuphead (Studio MDHR Entertainment)
Legjobb mobil játék
Fire Emblem Heroes (Intelligent Systems / Nintendo)
Hidden Folks (Adriaan de Jongh / Sylvain Tegroeg)
Old Man's Journey (Broken Rules)
Super Mario Run (Nintendo)
Győztes:
Monument Valley 2 (ustwo games)
Legjobb handheld játék
Ever Oasis (Grezzo / Nintendo)
Fire Emblem Echoes: Shadows of Valentia (Intelligent Systems / Nintendo)
Monster Hunter Stories (Marvelous / Capcom / Nintendo)
Poochy and Yoshi's Woolly World (Good-Feel / Nintendo)
Győztes:
Metroid: Samus Returns (MercurySteam / Nintendo)
Legjobb VR/AR játék
Farpoint (Impulse Gear / Sony Interactive Entertainment)
Lone Echo (Ready at Dawn / Oculus Studios)
Star Trek: Bridge Crew (Red Storm Entertainment / Ubisoft)
SUPERHOT VR (SUPERHOT Team)
Győztes:
Resident Evil 7: Biohazard (Capcom)
Legjobb akciójáték
Cuphead (Studio MDHR Entertainment)
Destiny 2 (Bungie / Activision)
Nioh (Team Ninja / Sony Interactive Entertainment)
Prey (Arkane Studios / Bethesda)
Győztes:
Wolfenstein II: The New Colossus (MachineGames / Bethesda)
Legjobb akció-kalandjáték
Assassin's Creed: Origins (Ubisoft Montreal / Ubisoft)
Horizon Zero Dawn (Guerrilla Games / Sony Interactive Entertainment)
Super Mario Odyssey (Nintendo EPD / Nintendo)
Uncharted: The Lost Legacy (Naughty Dog / Sony Interactive Entertainment)
Győztes:
The Legend of Zelda: Breath of the Wild (Nintendo EPD / Nintendo)
Legjobb szerepjáték
Divinity: Original Sin II (Larian Studios)
Final Fantasy XV (Square Enix Business Division 2 / Square Enix)
NieR: Automata (Platinum Games / Square Enix)
South Park: The Fractured But Whole (Ubisoft San Francisco / Ubisoft)
Győztes:
Persona 5 (Atlus)
Legjobb verekedős játék
ARMS (Nintendo EPD / Nintendo)
Marvel vs. Capcom: Infinite (Capcom)
Nidhogg 2 (Messhof Games)
Tekken 7 (Bandai Namco Studios / Bandai Namco Entertainment)
Győztes:
Injustice 2 (NetherRealm Studios / Warner Bros. Interactive Ent)
Legjobb családi játék
Mario Kart 8 Deluxe (Nintendo EAD / Nintendo)
Mario + Rabbids Kingdom Battle (Ubisoft Paris + Milan / Ubisoft)
Sonic Mania (PagodaWest Games, Headcannon / Sega)
Splatoon 2 (Nintendo EPD / Nintendo)
Győztes:
Super Mario Odyssey (Nintendo EAD / Nintendo)
Legjobb stratégiai játék
Halo Wars 2 (Creative Assembly, 343 Industries / Microsoft Studios)
Total War: Warhammer II (Creative Assembly / Sega)
Tooth and Tail (Pocketwatch Games)
XCOM 2: War of the Chosen (Firaxis Games / 2K)
Győztes:
Mario + Rabbids Kingdom Battle (Ubisoft Paris + Milan / Ubisoft)
Legjobb sport/versenyjáték
FIFA 18 (EA Vancouver / EA)
Gran Turismo Sport (Polyphony Digital / Sony Interactive Entertainment)
NBA 2K18 (Visual Concepts / 2K Sports)
Pro Evolution Soccer 2018 (PES Productions / Konami)
Project Cars 2 (Slightly Mad Studios / Bandai Namco Entertainment)
Győztes:
Forza Motorsport 7 (Turn 10 Studios / Microsoft Studios)
Legjobban várt játék
God of War (Santa Monica Studio / Sony Interactive Entertainment)
Marvel's Spider-Man (Insomniac Games / Sony Interactive Entertainment)
Monster Hunter World (Capcom)
Red Dead Redemption II (Rockstar Games)
Győztes:
The Last of Us Part II (Naughty Dog / Sony Interactive Entertainment)
Forrás: Player.hu